This one
gets me every time. And KHR mixed with Oofuri is
ftw
!!!
Anyway, art tiem.
Fandom:
Katekyo Hitman Reborn!
Characters:
Hibari Kyouya, TYL Yamamoto Takeshi
Rating:
PG-13
Warnings:
NSFW because Yamamoto's torso is exposed.
PREVIEW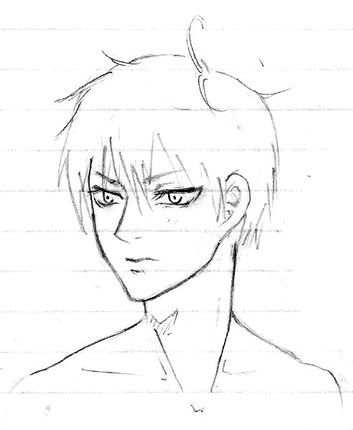 Yeah, supposed to be Hibari. Also, he's supposed to be standing behind Yamamoto (below), but I got lazy and didn't finish. Someday I will so that it'll be semi-8018. :) Anyway, I think Hibari's a cute character. *gets bitten to death*
(Pencil, June 9, 2009)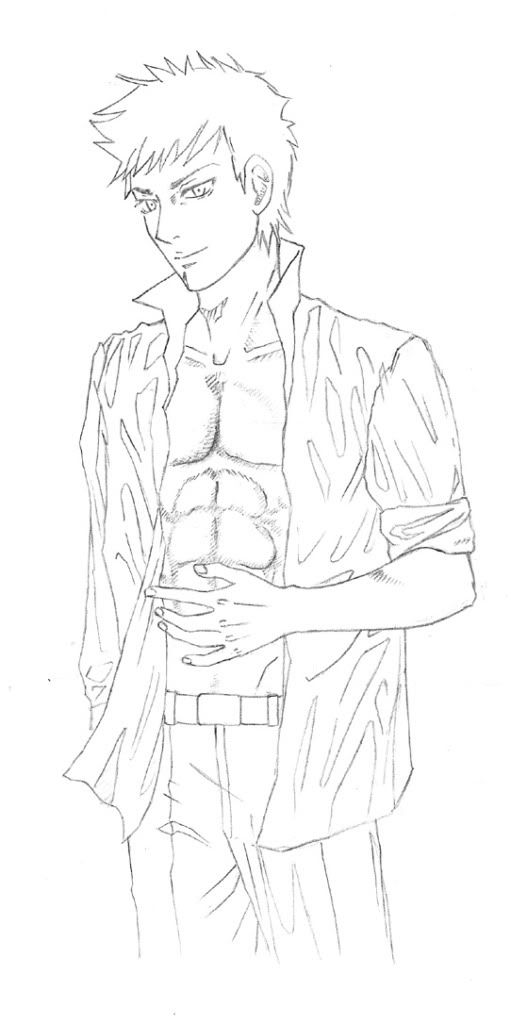 Gah, I think Yamamoto is a super hot character. :3 I used this picture as reference for Yamamoto's ripped abs. XD Anyway, I died so much because of the folds and muscles. X_x
(Pencil, June 10, 2009)
Thanks for looking! And constructive criticism is GREATLY appreciated!
So yeah, I sorta got into KHR. Keyword: sorta. I tried watching KHR again, but didn't really like it. It was too boring. ... But I really loveLoveLOVE NITRO-Koutetsu's 8018 dj's, so I guess I'm fandoming that. XDDDDDD Gah, her art is so drool-worthy. :3 But I really love the crack videos that are associated with KHR.
My CNS tells me I'm feeling:

mischievous

I'm listening to:

"Runaway" - Cascada (8018 Youtube Vid)